Meet Our Donors
We thank all of our planned giving donors for their generous support.
The following stories are heartfelt and inspiring.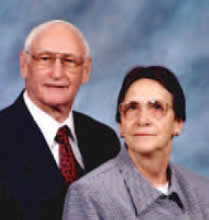 Billy and Dovie Lawrence
Billy and Dovie Lawrence have been happily married for 57 years. They have also been loyal supporters of Alzheimer's Disease Research (ADR) and Macular Degeneration Research (MDR) since 1987 — an amazing 30 years. In addition to their donations, they currently have two annuities to support ADR and two annuities to support MDR.
Billy and Dovie have had personal experiences with these diseases on both sides of their family. Dovie first developed dry macular degeneration in her right eye eight years ago and now has very little sight in that eye. Not long after, her left eye also developed dry macular degeneration. Fortunately, her glasses do help her to see and she is still able to drive. Dovie has difficulty looking down at things, especially when she is trying to cook or to fill a cup with laundry detergent.
Dovie's sister, Edna, developed Alzheimer's disease when she was 75 and had it for seven years before she passed away. Billy's Uncle Jimmie, his mother's twin, developed Alzheimer's disease at age 65. Eight years later he died of complications from the disease.
Given the family history with Alzheimer's disease and Dovie's present-day struggle with macular degeneration, the Lawrences felt strongly that they would like to do more to help support research on these two diseases. They contacted our Development Department to obtain information about establishing a charitable gift annuity. A proposal was prepared and the Lawrences learned that not only would they be making a substantial gift, but they could take advantage of certain tax benefits.
After the first annuity was created, they established three more annuities within a short period of time. The combined payments Billy and Dovie receive from their four individual annuities help supplement their retirement income.
"We made these annuity gifts to further research on these diseases because we have family and friends who have suffered from them. We hope a cure will be found to help future generations to have a healthier and more independent life as they grow older," said Billy and Dovie.
Our heartfelt thanks to Billy and Dovie Lawrence for their generous support of ADR and MDR.
Ann King's Family
Alzheimer's disease is dreadful at any age but when it strikes early — affecting individuals in their 40s and 50s — it can be particularly heartbreaking.
Ann King's husband, Kenneth, was diagnosed with early-onset Alzheimer's disease at age 52 and died at age 66. The illness had a devastating effect on the family. Kenneth had been in the prime of his career and caring for dependent children. He and Ann were looking forward to their retirement years and sharing the many memories they created together.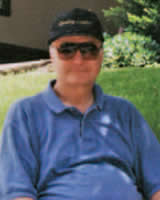 Kenneth King
Several years prior to the diagnosis, Kenneth had exhibited problems in speaking (later diagnosed as aphasia), processing information, making decisions, repeating questions and remembering appointments. Following a surgery with general anesthesia, the aphasia worsened. After a four-hour battery of neuropsychological test at Emory University, a diagnosis was made: early onset Alzheimer's. There was no known family history of Alzheimer's disease, but Kenneth's mother had cognition problems. Kenneth was also a diabetic and had high cholesterol, which are two risk factors for the disease.
After the diagnosis, Ann said, "We had to make plans, complete legal documents, establish resources and accept a reduction in friends and supporters... mostly due to ignorance and fear of the unknown on their part." It took a full year to complete the legal documents and by that time, Kenneth could not even sign his name. He lived at home for 12 of the 14 years that Ann cared for him. Ann joined an amazing support group that became her lifeline. She is still active in it today.
Ann will tell people that if you have not been a caregiver for an Alzheimer's patient, it is impossible to know what is involved. She said, "Your loved one disappears in front of your eyes and becomes a child with no hope of ever getting better. Like some with this condition, Kenneth exhibited aggressive behavior and paranoia. Caregiving is all you do and it affects your health for the rest of your life."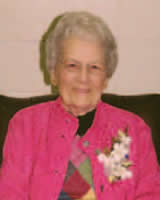 Ann's Mother,
Bernadine Hilfiker
After Kenneth died, Ann's mother was diagnosed with mature onset macular degeneration at the age of 90. There was no known family history of the disease. Ann's mother was able to continue to live independently until she died in her home in 2011. Ann describes her as a lovely woman who loved reading, poetry, flowers and gardening. In her final years, reading was limited due to the "hole" in the middle of her vision.
As a result of what happened with her husband and mother, Ann decided to change her will to leave a bequest to both Alzheimer's Disease Research and Macular Degeneration Research. We thank Ann for sharing her story and for her future generosity to our two programs. Only through research will we be able to prevent and stop the progression of these dieases and, ultimately, find a cure for them. Our common goal is to help individuals living with these diseases so that neither they, nor their families, have to suffer like Ann's family did.
Ann believes her husband and mother would approve of her decision.
*BrightFocus programs are Alzheimer's Disease Research, Macular Degeneration Research and National Glaucoma Research
Additional Information
Disease Toolkit

Experts & Advice

Facts & Data
Don't miss out.
Receive monthly research updates, inspiring stories, and expert advice